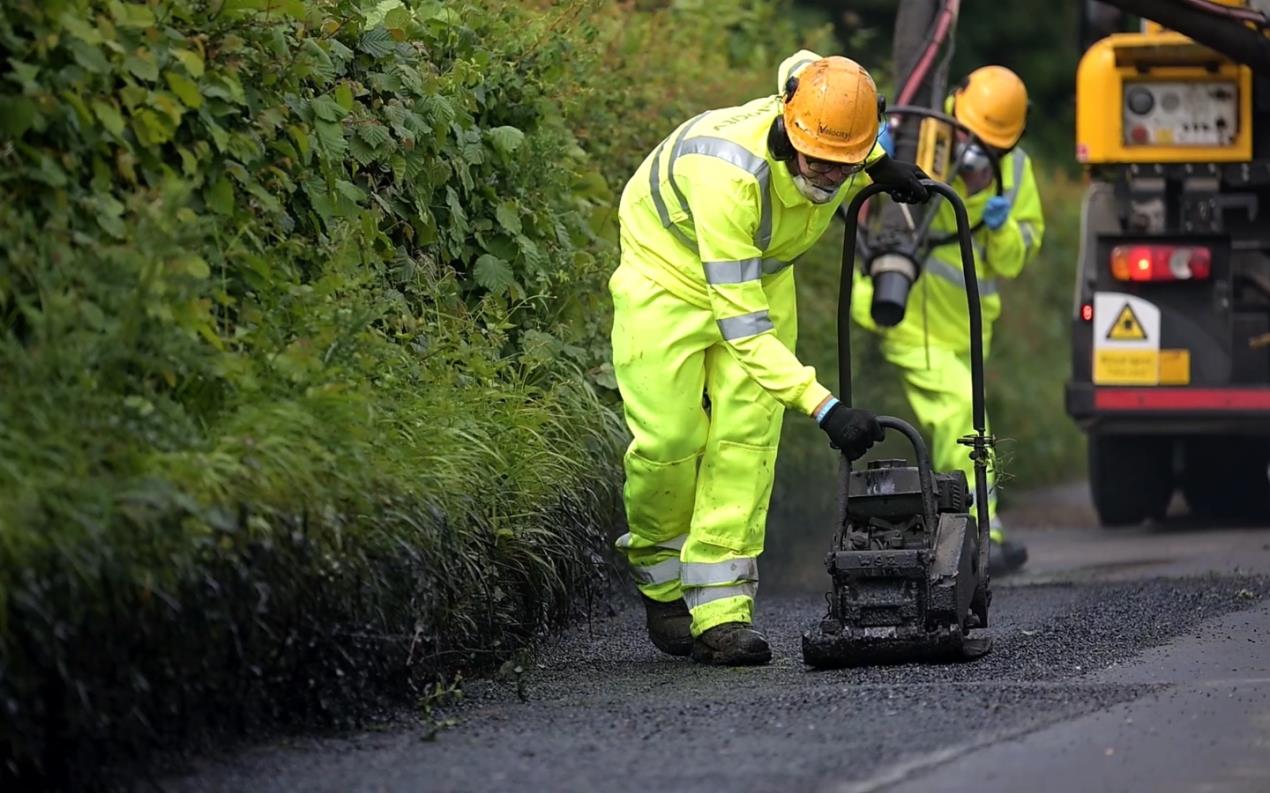 West Sussex County Council is investing a further £4.5 million into maintaining the county's highways and roads following a sharp increase in the number of safety defects and issues being reported by our residents.
This gives a total boost of £14.5 million to funding for highways operations with the rest being made up of the £7 million increase in funds for road maintenance from the Council's capital budget, and £3 million allocated to the county by central government for pothole repairs. We will continue to monitor the impact this increased funding has on the condition of the road network and will review if further investment is required.
Last year, West Sussex experienced one of its hottest summers, which was then followed by higher-than-average rainfall from September to January combined with extremely cold periods in the winter months. These extreme fluctuations in the weather caused repeated expansion and contraction of the road surfaces, which led to a higher-than-normal number of potholes forming.
Over the past four years, the County Council has received 15,800 reports about potholes on average per year. Within the first 5 months of 2023, we have received 22,000 reports of potholes and this number will continue to grow as the year progresses.
In order to make best use of resources, West Sussex County Council has introduced a number of proactive measures to try and tackle the ongoing problems faced by those who use our approximately 4,000km of road network.
The agreed funding will be used to provide resources to repair potholes including additional gangs working on the road network and procurement of an additional road patching machine, bringing our total to three road patching machines operating within the county this year. We will also be carrying out drainage works and refreshing signs and lines across West Sussex to improve visibility and safety.
Cllr Joy Dennis, Cabinet Member for Highways and Transport said: "We understand the frustrations felt by those who use our county's roads over the poor conditions found in some areas and the impact this can have on their journeys. Please know that we feel that frustration too and are working hard to make improvements.
"This year, the County Council has agreed to exceptional one-off funding of £4.5million which is in addition to our agreed yearly budget for road maintenance. I am confident that this will enable us to tackle the majority of the current backlog of repairs through the summer months and provide smoother journeys to residents."
Road users can report potholes using our online form. Please provide as much detail as you can about the size and exact location to help us to respond quickly. https://www.westsussex.gov.uk/roads-and-travel/report-a-pothole-online/