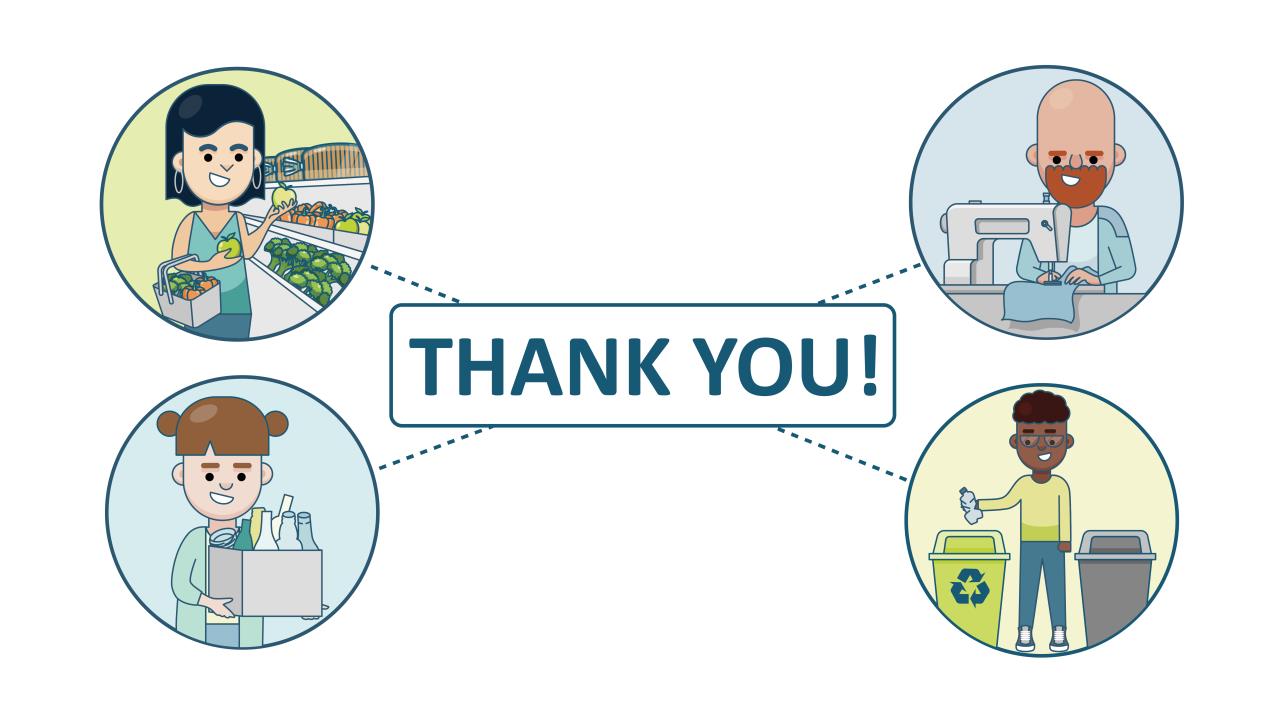 A new campaign designed to thank residents and boost recycling rates has been launched by the West Sussex Waste Partnership.
The 'Think Before You Throw' campaign promotes what can and can't be recycled, the importance of putting the right item in the right bin, and tips on how to reduce, reuse and recycle materials more confidently.
A new animated video series has been produced to show what happens after a bin is collected, how recycling and waste are processed, and how to recycle materials that aren't collected within your recycling and waste bins at home.
Cllr Deborah Urquhart, West Sussex County Council Cabinet Member for Environment and Climate Change, said: "Thanks to our residents, last year we reused and recycle over 200,000 tonnes of waste in West Sussex. This is a fantastic achievement but there are still many items going into rubbish bins that could be recycled.
"We're asking people to 'Think Before You Throw', especially when it comes to materials such as black plastic pots, tubs and trays, empty aerosols, and other items that can go in special collections at home such as small electricals."
The campaign will also remind people that recycling should be:
CLEAN – free from food and drink leftovers – a quick rinse will often do.
DRY – keep your recycling bin lid shut – soggy paper and cardboard can't be recycled and can stick to other items or clog up machinery when sorted.
LOOSE – not tied up in plastic bags, as the machinery cannot sort these.
The West Sussex Waste Partnership, formed of West Sussex County Council, all district and borough councils and Biffa, work to collect, transport, and dispose of West Sussex residents' recycling and waste.
Kevin Carter, Chair of the West Sussex Waste Partnership and Head of Waste at Chichester District Council, said: "This is a great opportunity for residents to find out about what can and can't be recycled as well as learn about the journey their recycling and waste takes, from being picked up outside their homes to the final destinations for processing. We're excited to talk about the technology we have access to here in West Sussex that helps us reduce waste going to landfill and allows us to recycle even more."
You can watch the campaign videos and find out more about reducing, reusing and recycling all you can at www.westsussex.gov.uk/ThinkBeforeYouThrow